Is now available the new Forum of Cultura e dintorni, a new space open to discussion, where is possible to talk about our books, our magazine and about Culture and Art.
Here's the link: https://www.culturaedintorni.it/wp/forum/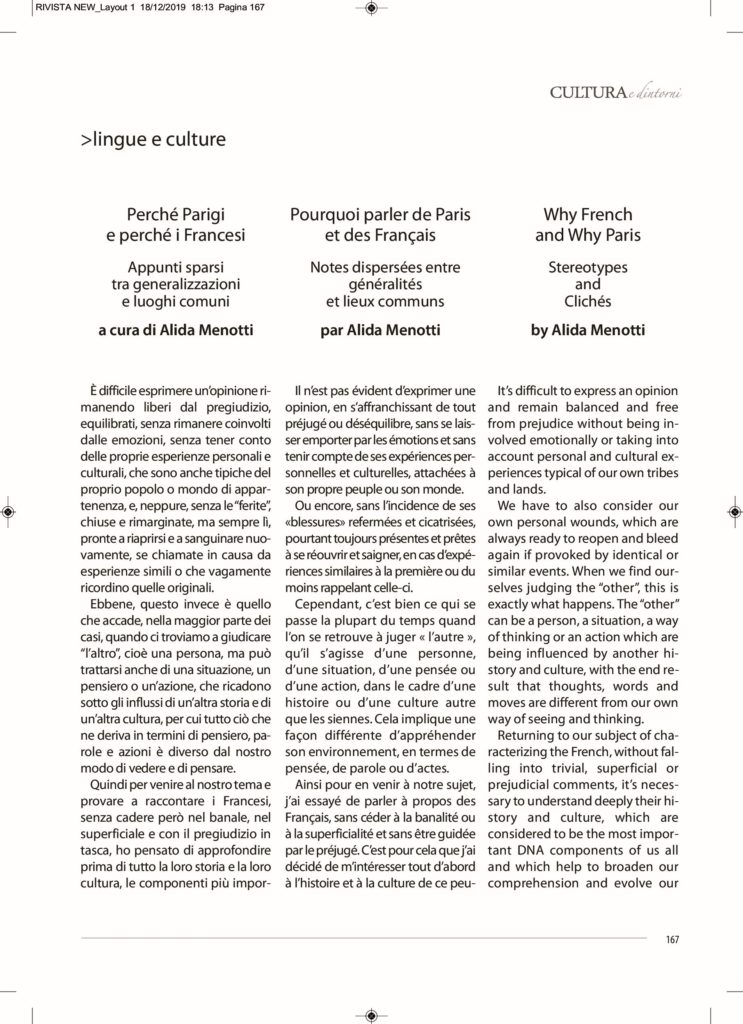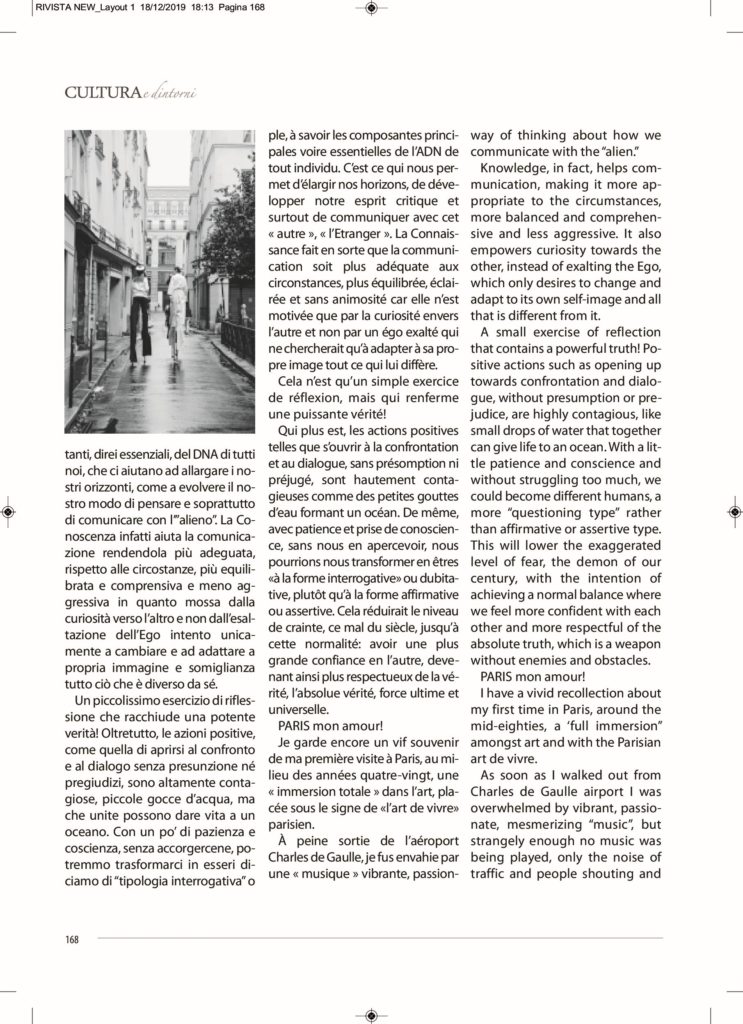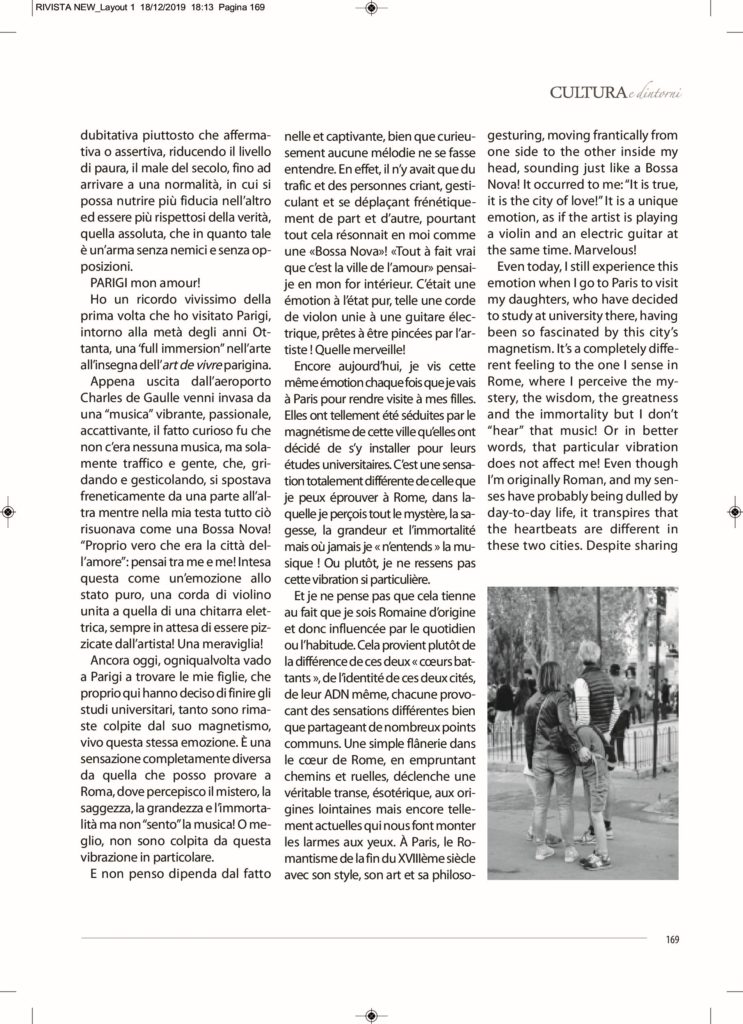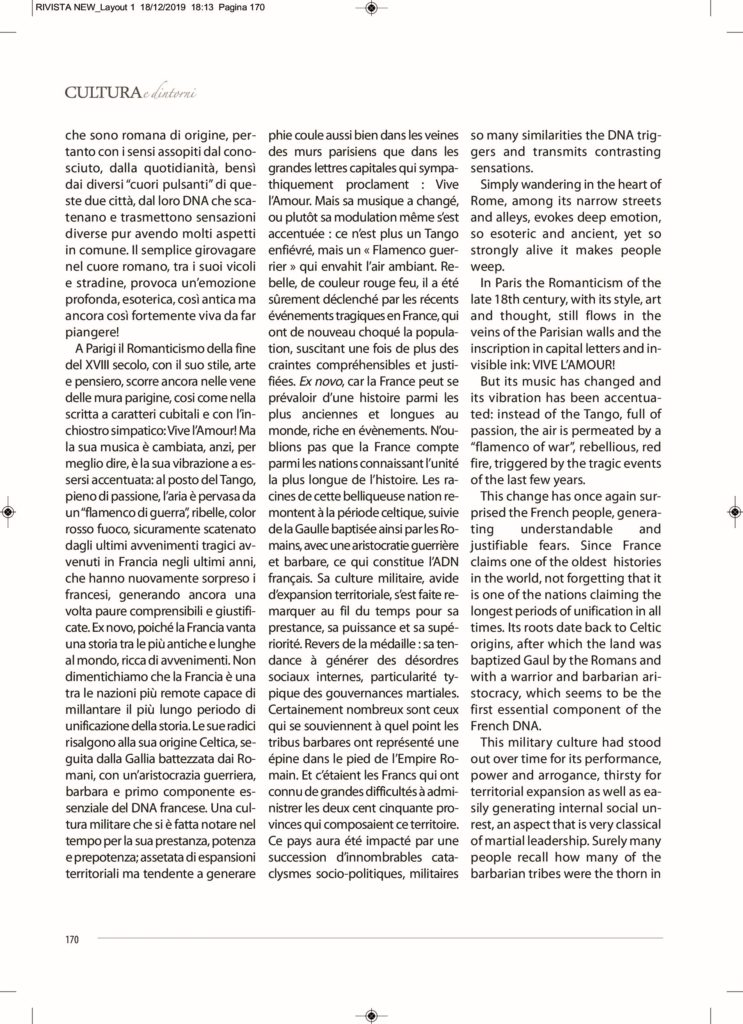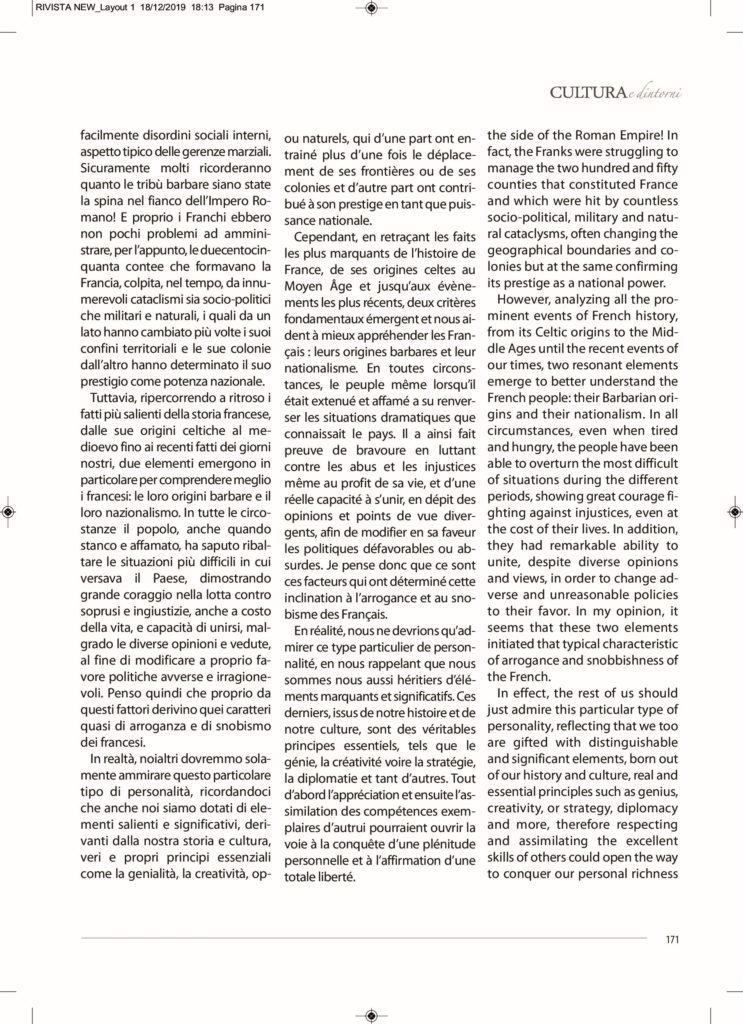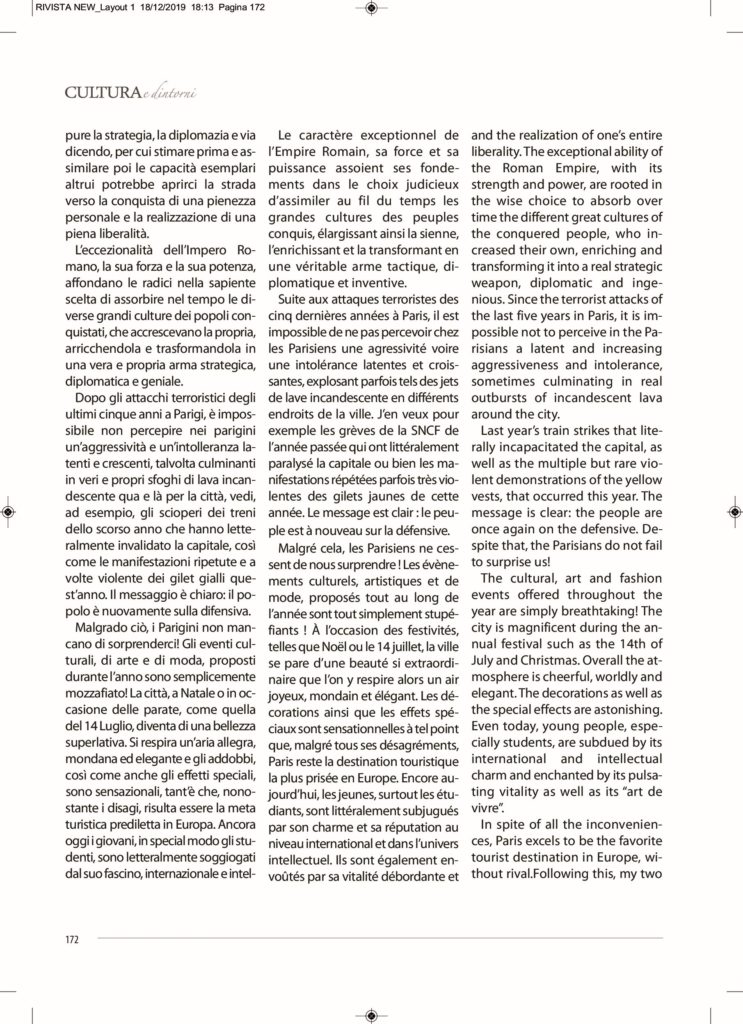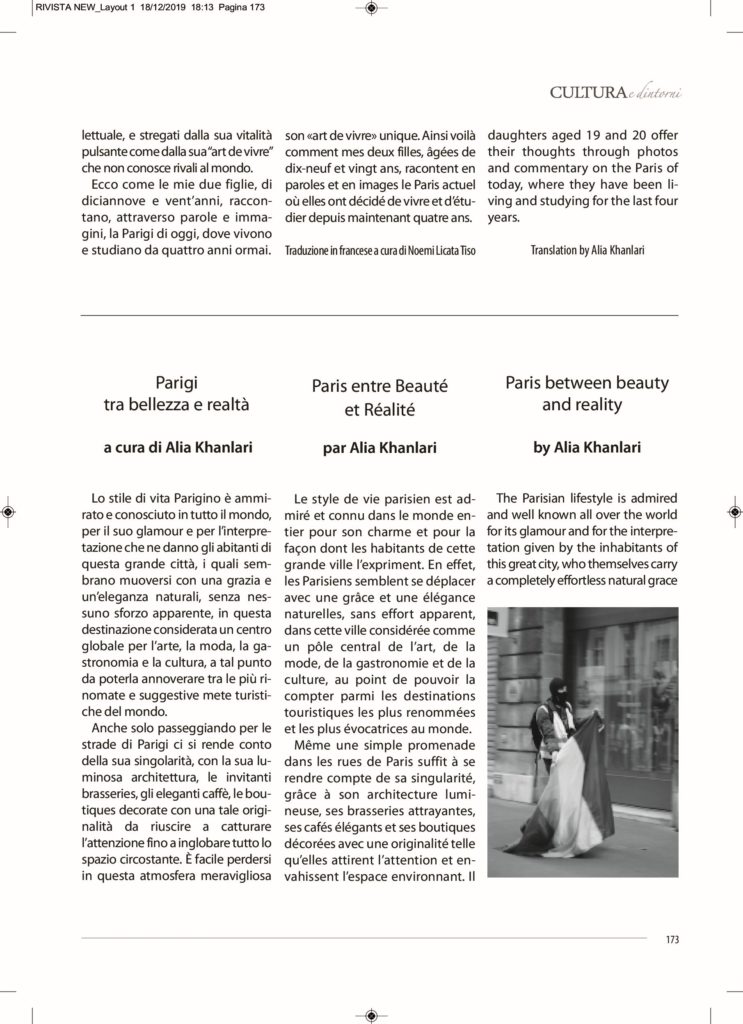 Editorial
The Duty to be (and to remain) 'humans'
by Luca Carbonara
The new bimonthly periodical, 'Cultura e Dintorni', has just taken its first steps meeting with such approvals and an excitement that it's not possible not to get involved and, at the same time, it represents a strong push to a greater and renewed enthusiasm.
Nowadays it's hard and out of fashion talking about 'Culture' because of the tendency of incurring rethoric and commonplaces.
Though, it's urgent and a right duty to promote culture, first of all considering the particular economic, social and political situation we're living in these last months.
It's reasonable talking about a decline of civilization, concerning first of all the part of the world which considers itself and, generally at the same time, is considered the most advanced in the world even if more and more subject to the heavy crisis effects.
That world itself, of which our Country is part, fifth world-power, shocked for years by a deep economic, political, social and cultural crisis (this last aspect, one of the most serious and worrying), which periodically seems to awake from torpor discovering or rediscovering itself fragile, as weak in its defences as in its antibodies, and to waver prey itself to strains, fibrillations, ancestral fears, and afraid first of approach and then of fall in the abyss. It's the fear of a giant who feels fragile and shaken by an identity crisis.
A consideration which has to be done and which concerns every one of us, is that the Occidental world must ask itself about its own identity and its own essence nature. A world, the our own (the planet is really a not homogeneous set of deeply different worlds), which refuses up to now to be fully aware of the necessity, as well as of the ineluctability of being united, enlivened by common intents and noble ideals in order to get welfare and an improvement which belongs to everybody and aims at everyone.
Europe, still debated and disputed paradigm of our Country's aspirations, keeps on remaining an 'utopia', just a declaration of intents, because of the incapacity to undertake a common policy of authentic and mutual solidarity. A Country, the our own, split and always torn by selfishness, particularisms and localisms proudless and guilty of forgetting its own History.
Latest celebrations for 150° Unity of Italy Anniversary have been an important opportunity to remind everybody of anyone who beat and sacrificed themselves for this Country's unity, still nowadays split into opposite factions as in Guelfs and Ghibellines period. A Country ( the 'Boot', Italy, the most peculiar peninsula in the world, not only from a morphological point of view), which sees the North and the South opposing each other and evolving in a so different way, and needs to recognize itself in such values as freedom, equality, justice, fundamental principles of our Constitution an essential point of reference too much frequently vilified and ignored besides being unknown to most people.
All that in a context dominated by a globalized economy, prey of an endless crisis. A globalization which has not brought either a general welfare or equality but, on the contrary, has rather increased the already abnormal growth differences between the North and the South of the world in a consequential as well as unexpected, unforeseeable and dramatic explosion of the whole Arabian world, an event which still more puts doubts and questions to a divided world even though, in spite of it, united by an epochal upset.
We can't get not involved in the Arabian world itself, so close and rich in culture and traditions ( it's sufficient thinking of the deep influence of Ptolemaic view on Dante himself and his works) especially when whole peoples revolt and fight over their own self-determination. Just few hundred kilometers separate us from revolting and longing for justice and freedom countries, and it's a West's duty to give an answer which can't be of denial.
Governments have to find the rightest answers and try to get the meaning of what is just now happening ('historia magistra vitae' and the history is also to be studied and understood in its becoming) but it's our own duty to understand how much important and necessary is to take a wider vision, in conformity with an integration and exchange point of view based on peoples' dignity and freedom starting from such countries as North Africa and Middle East rent all the time by injustices and abuses.
Thus, it must be thought or reconsidered a new development model, compatible and sustainable, which both respects and safeguards person's moral and physical integrity and protects the environment from every kind of speculations and ravages. It's all the time of great moment to give care and attention to the School, Education, Research more and more penalized by economic policies which are not focused on individual growth-improvement and which, tending to limit Culture funds and mortifying first of all the new generations with no more a work and prospects, propose in a no obligation point of view easy and fallacious means to meet success which require no more effort and are not correspondent with any merit.
Culture, once more, and it's not ever enough to be said, is the only real 'bastion' and antibody against any kind of barbarity and attempt of moral and physical abuse, the antidote which let us just in the most difficult moments find again our course, never forgetting first of all to be (and to remain), in its highest meaning, 'humans'.
(translation by Federica Antonelli)
Here's the link: https://www.culturaedintorni.it/wp/forum/